Generic guide no longer applies as of 11 May: bye-bye coronavirus?
05-05-22
On 11 May, the vigilance phase of the pandemic law comes to an end. Unless the upcoming Consultation Committee decides otherwise, the generic guide will no longer apply as of that date. However, it is still important to respect some basic principles against spreading the virus.


The epidemic emergency of the coronavirus crisis ended on 11 March 2022. A two-month vigilance phase then followed during which a new version of the generic guide listed some preventive measures to avoid infection.
On 11 May, this vigilance phase ends. In practical terms, this means that measures to prevent corona from spreading no longer apply. In other words, a face mask is no longer a requirement nor is there a limit on the number of people in indoor spaces.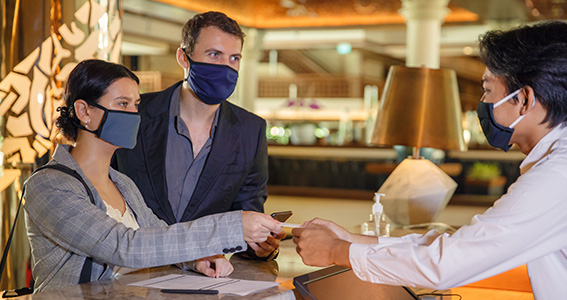 Nevertheless, it is important to make a few comments. Another Consultative Committee meeting will be held on 20 May. It remains to be seen whether decisions will be made that may impose particular restrictions.
Besides this, the regained freedom everyone now experiences does not mean we are done. Coronavirus is still with us, and we can expect a new outbreak in the autumn. So, it is important to continue to use basic hygiene and let common sense prevail.
Some points needing attention:
Ventilation is still essential in all places where groups of people assemble, especially at work but also in public spaces.
Keep washing your hands regularly.
Always keep a face mask at hand. Wearing a face mask remains highly recommended or even compulsory in public transport, hospitals, institutions for the elderly, or when coming into contact with high-risk groups.
Stay at home if you are ill or have symptoms.
It is still too early to say, 'bye-bye coronavirus', but we wish everyone a beautiful and safe summer!
Relevant documents