Labour inspectorate to carry out more proactive inspections
26-01-22
The Welfare at Work Supervision Service has announced its annual inspection campaigns. In addition to the usual labour inspections, thematic campaigns and proactive inspections will also be conducted in 2022.


During a labour inspection, the inspector checks your company's health and safety policy for compliance with the requirements of the Welfare Act. If a shortcoming or infringement is detected, this may lead to a verbal or written recommendation, a warning or even termination of the activity.
National long-term control plan
By far the majority of labour inspections take place in response to a complaint. That is why starting this year, the federal government is releasing more funding to conduct proactive inspections. This policy change is in line with a national five-year inspection plan (abbreviated as MANCP in Dutch).
In the spring of 2022, a thematic campaign will be launched with a focus on musculoskeletal disorders in the workplace. From 2023, the focus will be on illegal labour (both permanent and temporary) and social fraud. In the future, biannual inspections will be carried out at high-risk companies.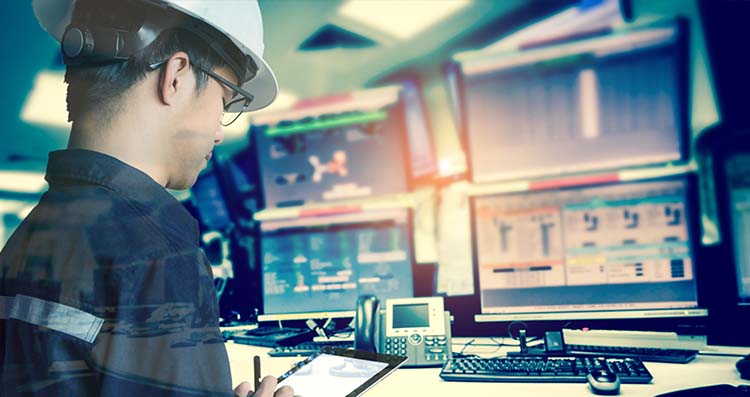 Safe working during the coronavirus crisis
The labour inspectorate will also be devoting the necessary attention to proper compliance with teleworking rules and will be checking whether your company has prepared a comprehensive Covid-19 prevention policy. Such a policy should include, for instance, risk analyses on indoor air quality and contact in the workplace.
It is still mandatory – where possible – to work from home, with the exception of one day a week in the office. No more than 20% of employees who can work from home may be physically present on any one day. Do you have fewer than ten employees? In this case, no more than five of them may be physically present in the workplace at the same time.
Not sure how to best approach safe working practices during the coronavirus crisis? See our sector-based recommendations.
Campaigns for 2022
Apart from national inspections, the Welfare at Work Supervision Service is also highly committed to carrying out regional campaigns, aimed at keeping sectors aware of their responsibilities and where appropriate, supporting them in preparing an action plan.
 
| Region | Sector | Theme |
| --- | --- | --- |
| National level | Service vouchers | Work equipment, health protection, ergonomics |
| National level | Hotel and catering trade | Follow-up OiRA |
| National level | Construction | Tower cranes |
| National level | Construction | Demolition works |
| West Flanders | Furniture manufacturers | Hazardous products (composite materials and quartz dust) |
| East Flanders | Home nursing | Safety (work equipment) |
| Antwerp | Logistics | Hazardous products |
| Limburg and Flemish Brabant | Butchers | Health and Safety |
| Brussels | Home delivery | Ergonomics |
| Henegouwen | Textile industry | Health and Safety |
| Namur, Luxembourg, Walloon Brabant | Hospitals | Psychosocial risks |
| Liège | Cemeteries | Ergonomics |
---
Is your company ready for inspection?
Mensura would be happy to help you prepare for a scheduled inspection. Contact us at no obligation on +32 2 549 71 00.