New collective bargaining agreement regulates absence of staff for coronavirus test
07-12-21
Starting at the beginning of November, the government has provided an online questionnaire to help determine whether a coronavirus test is advisable in the case of mild symptoms. Thanks to a new collective bargaining agreement, CBA No. 160, the absence of staff that undergo such a test is regulated by law.​
Coronavirus and employment contract
People with mild symptoms who should be tested for COVID-19 according to the Self-Assessment Testing Tool will receive a code for a free coronavirus test at a test centre or pharmacy. The legal status of staff who absent themselves for this reason was unclear until recently.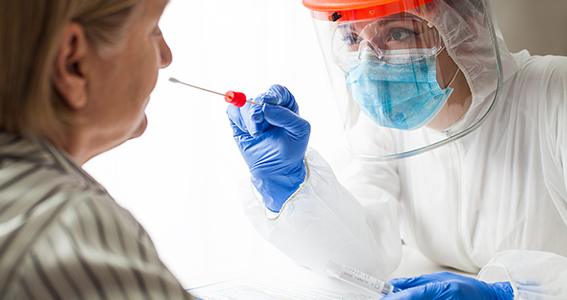 As of 19 November, a new employment contract (CBA No. 160) regulates legal absence. Staff have the right to be absent when they test themselves based on the advice of the Self-Assessment Testing Tool. The maximum duration for the absence is 36 hours. The tool provides a certificate, which serves as proof of the right to absence.
The certificate after the test
Is the coronavirus test positive? Then a doctor decides whether the employee will receive a quarantine certificate or an incapacity for work certificate. In the case of a quarantine certificate, an employee can telecommute when their job allows it. If that is not possible, an employee will receive temporary unemployment benefits. When they receive a negative coronavirus test, the employee can start work again (on site).
---
---