Fluorinated firefighting foam soon to be banned
13-10-22
The European Union wants to ban the use of PFAS substances. This is a collective name for substances that are used in extinguishing agents, among others. Every organisation is legally obliged to install fire extinguishers. As such, there is a realistic chance that you will have to replace these soon. When is the best time to buy new fire extinguishers?


PFAS (per- and polyfluoroalkylated substances) is a collective name for chemical substances consisting of a carbon chain and fluorine compounds. Of these, PFOS (perfluorooctanesulfonic acid) and PFOA (perfluorooctanoic acid) are the best known. These substances are not natural and are harmful to humans and the environment. They are also known as 'forever chemicals'. After all, they barely break down, if at all, so they remain present in the environment.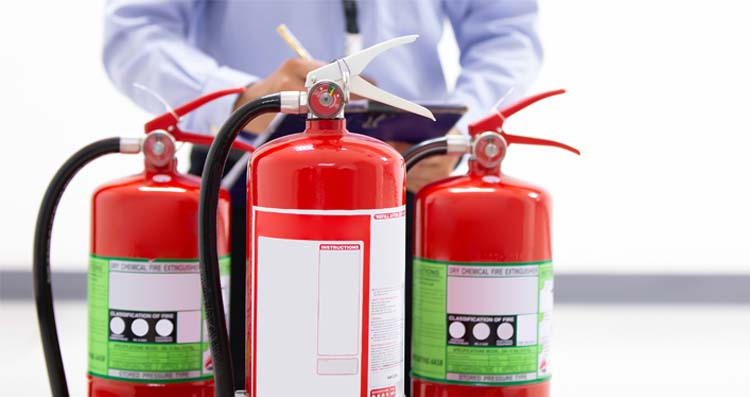 Restrictions and deadlines
Due to the unfavourable environmental and health impact, PFOS have already been banned in extinguishing foam since 2011. As a solution, manufacturers developed fire extinguishers with PFOA foam. However, this substance has not been allowed to be sold since 4 July 2020 either.
What's more, the European Chemical Agency (ECHA) will ban the use of extinguishing foam containing PFOA for liquid fires from 1 January 2023 if all released substances cannot be captured. This mostly has a significant impact on companies with foam extinguishing systems near waterways. A general ban on fire extinguishers containing this substance will come into force on 4 July 2025.
Alternatives
Many manufacturers have already switched to extinguishing foam with perfluorinated compounds that form shorter chains. However, these are only good short-term alternatives. After all, these fluorinated chains are harmful too. In addition, the European Union started working on a restriction proposal in 2019 that limits the application of all PFAS substances. 
Fire extinguishers containing PFAS-free foam are therefore the best alternative. These have a slightly higher price tag, but they have a service life of up to 20 years.
Create a safe work environment for everyone
Dealing with harmful substances can lead to health issues, occupational diseases, or worse. Don't let it get that far. Mensura can advise you on the essential steps to a safe work environment that complies with the latest legislation. Contact us at info@mensura.be.