Mensura integrates virtual reality into prevention adviser training with European and Flemish support
10-03-22
The prevention adviser training at Mensura will soon look quite different. Participants will also learn using virtual reality (VR). To expand training with this innovative technology, we can count on the financial support from the European Union, Flemish government, and ESF Flanders.
 


E-learning has been part of our training offer for some time now. Moreover, we seek a good balance in all our courses between offline knowledge transfer and learning using digital tools. And soon, VR will be added to prevention adviser training.
Innovating with European and Flemish support
The goal? To further focus on a comprehensive mix of learning methods and give participants the option of learning using their preferred method. With VR, as a participant, you are immersed in a very realistic safe environment where you can apply your acquired knowledge in realistic scenarios. This reinforces the new information and makes it easier to remember.
It is an ambitious plan where we can count on financial support of the European Union and Flemish government. Mensura submitted a project plan to ESF Flanders, the division within the Flemish Department of Work and Innovation that supervises the distribution and proper use of European support for all kinds of projects.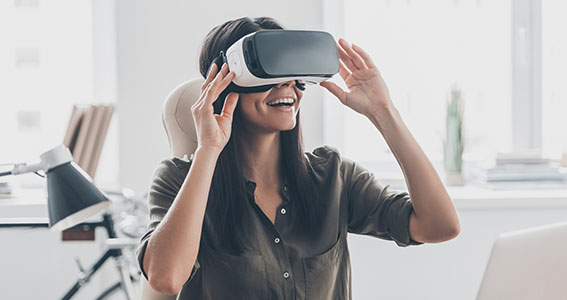 Important test case
The ESF subsidy is an important accelerator for the further innovation of our training offer. The additional funds will allow us to implement and evaluate the use of virtual reality more quickly and thoroughly. We can then apply that expertise to our other courses.
The upgraded course is now in full development and is expected to be ready by the end of this year.