Epidemic prevention measures will soon be part of the well-being code
09-03-22
The coronavirus measures will be included in the well-being code. This ensures companies can react quickly to a resurgence or a new epidemic. Moreover, the new generic guide enters into force on 7 March.

 
The requirement to take comprehensive measures in the event of an epidemic or pandemic will soon be part of the Codex on Well-being at Work. This legal addition is aimed at the current coronavirus crisis, but should also prepare employers for possible future epidemics and pandemics.
By drawing up predefined measures and a structural framework, your company can react quickly should an epidemic emergency break out.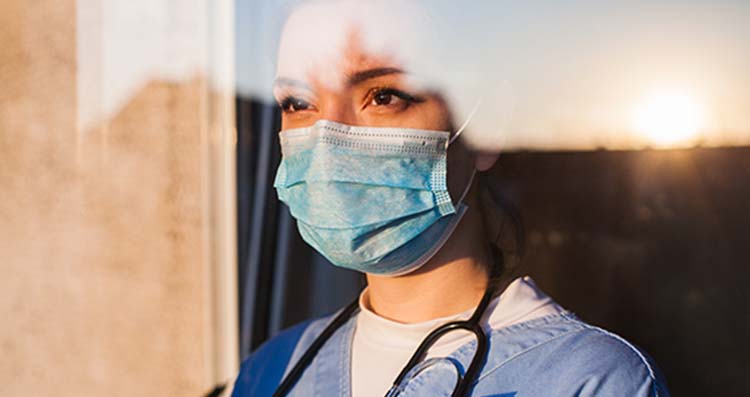 Coronavirus barometer included in the generic guide
A new generic guide entitled 'Working safely during an epidemic or pandemic' enters into force on 7 March 2022. This guide from the FPS ELSD provides advice on how to best respond and tackle an epidemic or pandemic in the workplace.
The latest – and now the eighth – version includes a barometer. Different measures apply depending on the phase (green, orange, or red):
Green phase: controlling the spread of a virus (vigilance)
To control the spread of contagion, you as an employer, together with your prevention officers, must decide what measures are still necessary.
Ventilation and social distancing are always important. Face masks are recommended when it is impossible to maintain sufficient distance.
Orange phase: limiting the spread of a virus (intervention)
More caution is needed or clusters of infected people will form.
You can activate this phase after you consult with the occupational physician. The government can also declare this phase.
Face masks are required when sufficient distance cannot be maintained.
Red phase: avoiding closures (critical phase)
All hands on deck to avoid another lockdown.
As an employer, you can declare this phase after you consult with the occupational physician. The government can also intervene.
Face masks are compulsory when moving from one place to another.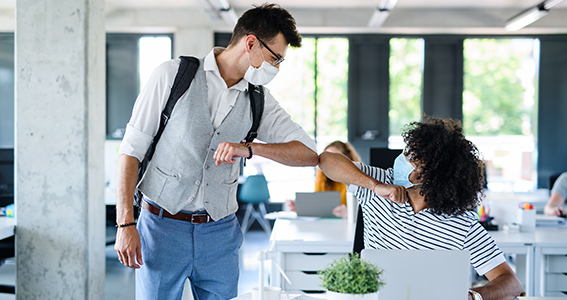 The green phase starts on 7 March
As of 7 March, the vigilance phase (i.e. green phase) will apply to companies. That is unless a sector or the government decides otherwise. Sufficient distance and ventilation, and face masks when distance cannot be maintained, are some of the measures. This phase remains provisionally in force until the state of emergency is lifted and the pandemic law no longer applies.
When this happens, the green phase measures still apply for another two months. During this transition period, you and your prevention department must consider what permanent measures must be taken to avoid a resurgence in the future. For example, continued attention to ventilation and hygiene.