Reminder: 5-yearly risk analysis of display screen work has expired
24-02-22
Don't underestimate the health impact of display screen work. Poor posture or improperly adjusted desks can quickly lead to back pain. The government expects you to carry out a risk analysis for VDU workers at least once every five years. For many companies, this five-year term ends this year. What is the best way to carry out such an analysis? Below is an overview.


Common complaints from display screen work are muscle aches due to fatigue and lower back pain. Quite a few people also suffer from tired or dry eyes. Poor posture when working on a computer or tablet can also cause employees to develop wrist and elbow pain.
Risk analysis replaces medical exam
Since January 2016, a medical exam for VDU workers is no longer required. Instead, it has been replaced by a risk analysis of display screen work to be carried out every five years. If you carried out your first (and only) risk analysis in 2016, the first five-year term has expired and you will have to carry out a new risk analysis this year.
A risk analysis of display screen work provides a global overview of areas for improvement within your organisation. It helps you make the necessary adjustments and invest, for example, in ergonomic furniture ergonomic office equipment and/or training aimed at preventing overexertion. IT equipment, optimum lighting and acoustic measures should also be considered. Carrying out a new analysis regularly lets you gauge whether your efforts are paying off.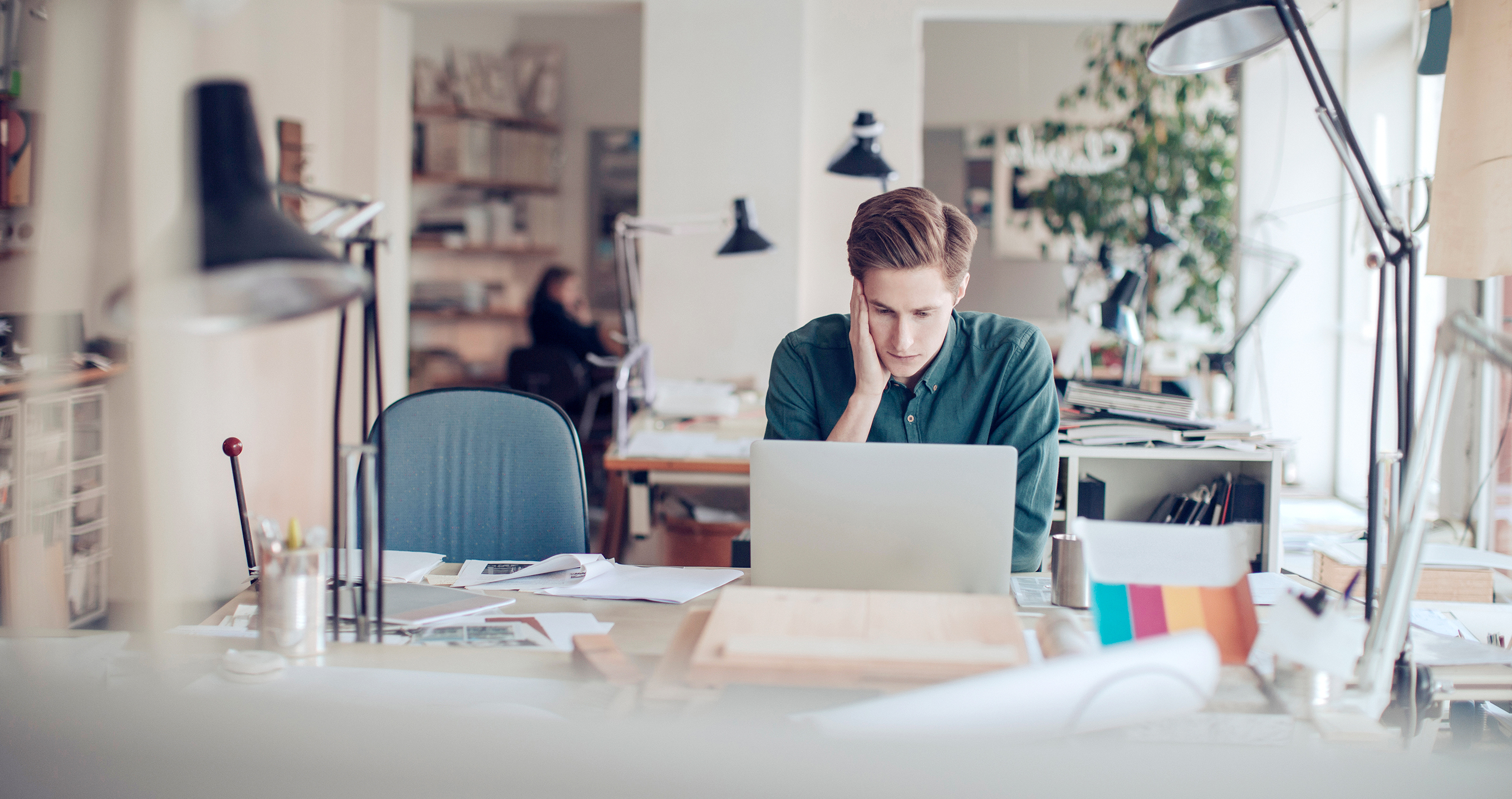 A company visit by an ergonomist or a survey
A risk analysis on display screen work can be carried out (or outsourced) in different ways:
A company visit by an ergonomist. He or she will test out your workplace and get feedback from your employees. Afterwards, you'll be given an overview of the most important focal areas and tips. The report will remain available via our online customer platform.
An online survey in your organisation. Our VDU work e-survey for companies with 20 employees or more helps you identify all the potential risks. Afterwards, you receive a report with action points. We also take the time to go through these recommendations with you. While completing the survey, your employees are also given concrete tips for making personal changes.
Finally, do you have fewer than 20 employees? A good option here is the e-Coach for screen-related work. This step-by-step plan involves practical questions about the workplace furnishings and work habits of your employees. Within only 15 minutes, they receive advice and practical tips for improving their posture and preventing problems.
Ideally, you should combine the VDU work e-survey with a risk analysis on display screen work in your workplace. An Mensura ergonomist will draw up a report based on a company visit that clearly formulates working points and a clear action plan. The survey and risk analysis reinforce each other's effectiveness.
---
Ergonomics for teleworkers
The coronavirus pandemic has meant that more people than ever are working from home. For companies that did not already have a teleworking policy in place, the government has established a collective labour agreement for teleworking (CAO 149).
As an employer, you are also responsible for the well-being of your employees in their home office. The government expects you to help ensure a safe and healthy workplace, also at home.
The VDU work e-survey also reveals pain points when working from home and helps make you more aware of the differences between teleworkers and office staff.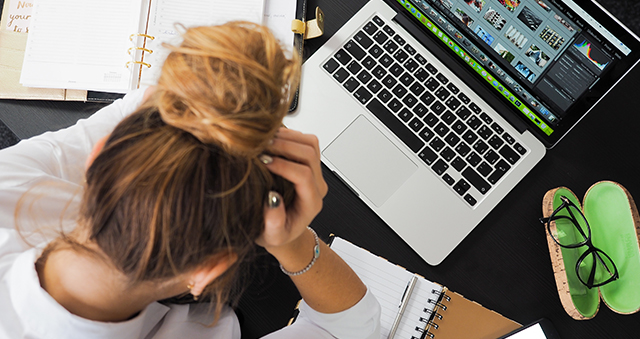 ---
Need to carry out a risk analysis of display screen work?
A company visit, the VDU work e-survey, e-Coach or a combination of one or more of these? Together we can determine the best solution for your organisation.
Contact one of our experts at ergonomie@mensura.be.
---