Why?
Working from home offers many benefits, but also poses health and productivity risks. How do you guarantee the well-being of your teleworkers? View our demo.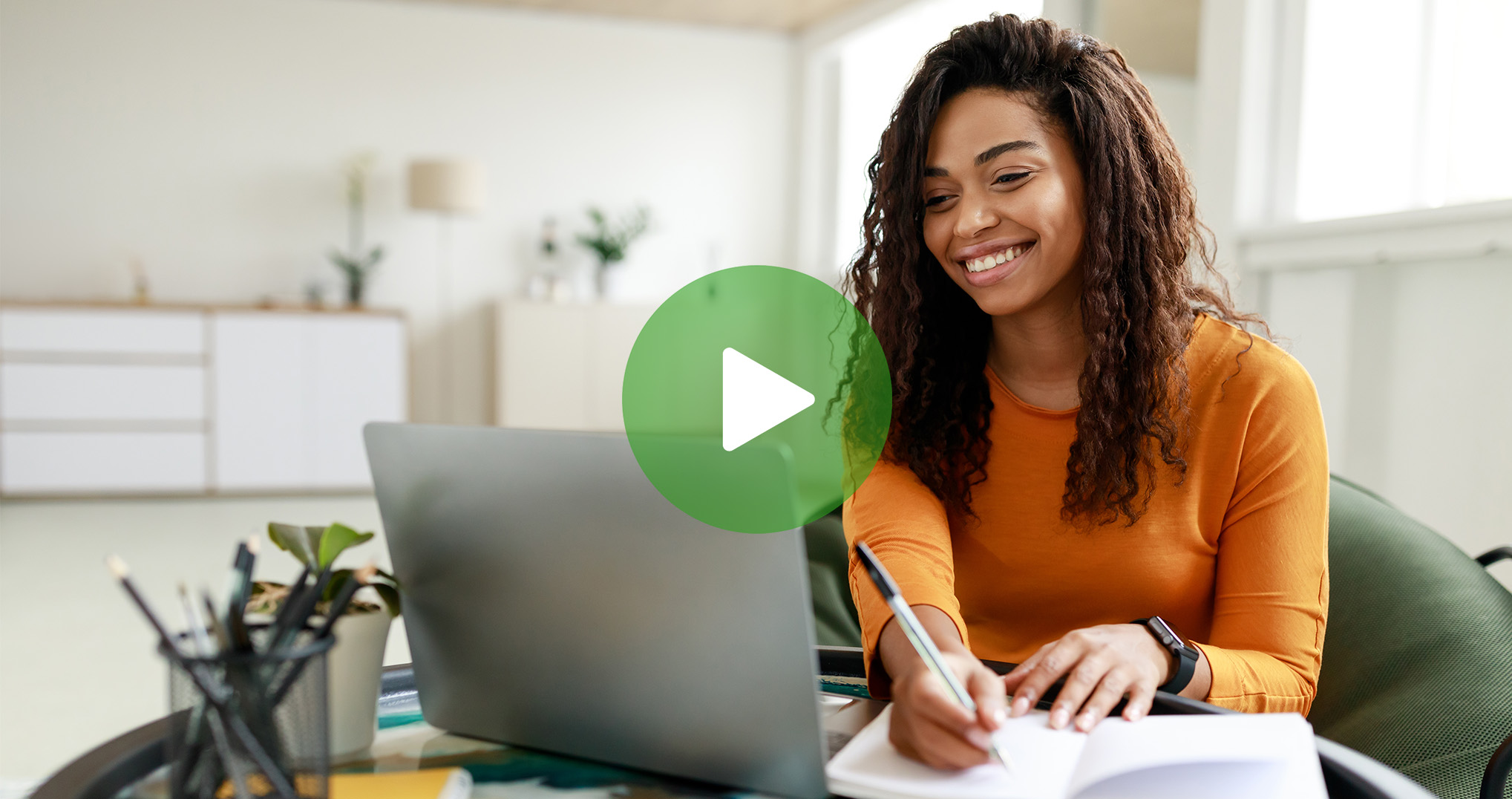 Multi-disciplinary
Ergonomics, vitality, mental health, safety: these are some of the healthy and safe working from home topics discussed.
Finger on the pulse
The Work@Home Profile offers you and your employer insight into the specific needs and challenges you face when it comes to working from home. The teachers tailor the in-depth sessions to the information they obtain through this anonymous questionnaire.
Practical
You can get started right away thanks to the concrete tips from the interactive training and a practical, supportive programme.
Easy
A live session lasts no more than one hour, and everything is done online. You are given 1 year to access the learning platform and make use of all the training content.
The workshops needed to be relevant for all 360 employees. A real challenge achieved brilliantly by Mensura"
Donald Ackaert
Head of the sales department at Würth Belux
---
What do you learn?
The online "Healthy and productive homeworking" learning programme has a modular structure and offers tips & tricks on 3 important well-being themes: ergonomic working from home, vital working from home and mentally healthy and focused working from home.
You have the choice between 2 formulas:
Essentials: one theme of your choice.
Advanced: The three themes are discussed.
The online learning programme is as follows:
1
Intake with the Work@Home Profile
Log in to the Mensura Learn&Connect learning platform and complete an online survey so we can gauge your needs and pain points concerning working from home.
As an employer, you gain insight into the pain points within your organisation via an anonymised report. The teachers will then tailor the in-depth live sessions to these results.
2
Introduction to Healthy and productive homeworking
You will walk through 8 steps in 30 minutes via e-learning about how to telecommute and remain healthy and productive.
3
Online session with the working from home expert
During an inspirational 1-hour Microsoft Teams live session, you will follow the chosen module(s):
Ergonomic working from home
What is the optimal working posture and environment to avoid physical complaints?
Vitality and working from home
How do you integrate sufficient exercise and a balanced diet into your day when working from home?
Stay mentally focused and healthy while working from home
How do you maintain your mental health and remain focused on your tasks at home?
If you choose the Essentials programme, we focus on one module of your choice.
If you choose the Advanced programme, the three modules are discussed.
4
The working from home test
1 week later, we use the working from home test to find out whether you understood the course material correctly.
5
Extra tips & tricks
1 month after the live session(s), we will provide some practical tips.
6
Practical action list
3 months after the live session(s), you will receive a concrete action list for support.
Practical information
You will follow the online modules on the Mensura Learn&Connect learning platform; and you can do this wherever you want and on any device (desktop, laptop, tablet, smartphone). If you don't have an account yet, you will receive an invitation by e-mail to create one.
This platform gives you access to Microsoft Teams so you can follow the live sessions.
You will be kept informed by e-mail during the programme of the programme.
The ideal number of participants in the online sessions is 50, although we can expand this to 150 participants.
---
This course is part of our Impact-offer

Broaden your view and prepare for a new role. A mix of learning methods helps you acquire in-depth knowledge you can apply immediately. The learning paths are often spread over several days. 
---
Result?
After following this learning programme:
You will have an overview of your needs and pain points concerning working from home with your personal Work@Home Profile;
You will know the 8 steps to Healthy and productive homeworking;
You will know the basic ergonomic principles to adopt the optimal working posture and avoid physical complaints;
You will know how to create the most optimal workplace and environment;
You will know your healthy sleeping, nutrition and exercise habits;
You will have techniques to monitor your mental health;
You will know how to boost your productivity;
You will know the points of attention regarding safety when working from home.
The session was really full of useful information and tips on how to manage energy and mental health while working from home especially in this pandemic period while you are "compelled" to stay home."
Elena Panzetti
Mars Itaia spa
---
For whom?
For VDU workers who want to work from home in a healthy and productive way.
Are you looking for support for managers in hybrid working?
Then our "Remote leadership" training can provide the answer. Discover more about it!
---
What does the law say?
Organisations that had already drafted a working from home policy before 1 January 2021 do not need to take any action. All other organisations for which working from home is possible are now obliged to develop and implement a working from home policy.
The aim of the working from home policy is to both monitor productivity and guarantee the well-being of employees. For example, agreements must be made about:
The equipment required for teleworking
Working hours and schedules
Duties and performance standards
Details about where employees can go in case of problems
More information can be found in CLA 85 and in the Workable and Flexible Work Act.
---
Price
The prices depends on how you follow the training. 1 year access to the training and all content is included in the price.
If your organisation is affiliated with the Mensura External Service for Prevention and Protection, you will receive a discount. If you have prevention units and your balance is sufficient, you can pay with this.
Subsidies and financing options
SME Portfolio (in Flanders). Use these certification numbers in your request: 

members of Mensura External Department for Prevention for Prevention and Protection: Mensura EDPB - DV.O105072 
non-members: Mensura CONSULT - DV.O101943 

Training vouchers
​Workability vouchers
Sector fund