New rates and incentives for circular processing of commercial packaging
25-01-22
Are you a Valipac member? The management body encourages sustainable processing of commercial packaging and pays recycling incentives for efforts. With their new rates and incentives for 2022, Valipac steps up a gear in their efforts to promote the circular processing of commercial packaging. This way, you save raw materials, and you do your bit in the sustainability transition.
A step closer to a circular economy
In a linear economy, companies utilise new raw materials for packaging, which is then disposed of after use. To limit the impact on the environment, Belgium has been extremely committed to recycling and reuse for the last 20 years. We go beyond this in a circular economy: we let as few resources as possible go to waste.
On 1 January 2022, a new recognition agreement between the Interregional Packaging Commission and Valipac (the management body for commercial packaging) came into force. The new agreement is fully committed to and focused on the transition from a linear model to a circular model. There will be new incentives and bonuses to encourage local recycling. There will also be a change to Valipac's rates.
Take-back obligation and information obligation
If your company produces more than 300 kg of packaging waste a year, you are required to recycle 80% of this waste (take-back obligation) and you must also demonstrate you have achieved this statutory recycling percentage (information obligation). Does your company exceed 300 tonnes? Then you must also submit an annual prevention plan to the Interregional Packaging Commission.

You can fulfil the take-back and information obligations yourself, or you can have a management body do it for you. Fost Plus is responsible for household packaging (from biscuit boxes to PET bottles) and Valipac for commercial packaging (such as liquid packaging over 20 litres and industrial packaging).
The main changes
What will change for you if you are a Valipac member? Below is an overview.
Amended rates
The government has recently ordered Valipac to carry out social checks of foreign waste workers. To fund this, the management body will increase its rates for the first time in 20 years.

The new rates:
- Recyclable materials (excl. plastics): 17 euros per tonne
- Recyclable plastics: 53 euros per tonne
- Non-recyclable materials: 80 euros per tonne

Processing of reusable packaging will still be free of charge.
 
Increased start-up and recycling incentives for metal
The start-up incentive, intended for companies that are using a roll container (wheeled) or a waste disposal container for the first time, will increase from 100 euros to 150 euros.

The recycling incentive for wood, plastic, and lashing straps will now also include metal. You will receive a recycling bonus of 10 euros for every tonne of metal. Valipac hopes this will raise the recycling percentage for commercial waste to 90%.

All recycling incentives starting on 1 January 2022:
- Metal waste: 10 euros per tonne
- Wooden packaging waste: 10 euros per tonne
- Plastic packaging waste: 30 euros per tonne
- Plastic lashing straps waste: 50 euros per tonne
 
Bonus for recycled plastic in packaging
Starting this year, your company will receive a bonus of 50 euros per tonne of plastic packaging which contains at least 30% recycled material. The bonus only applies to recycled material used by consumers (post-consumer waste), not to reused industrial waste. Are you eligible? If yes, you can apply for the My Recycled Content quality label.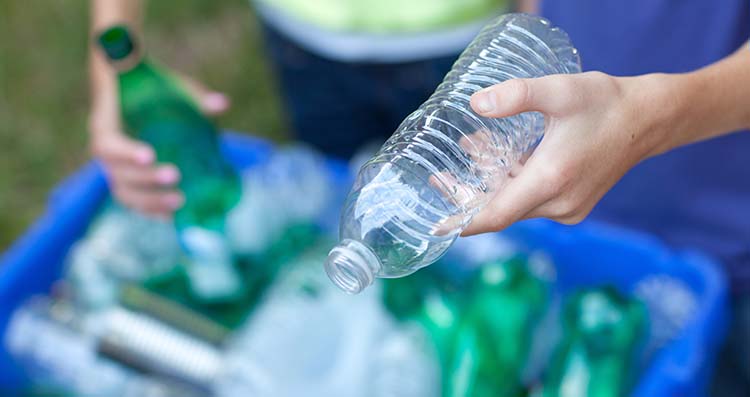 New incentives for waste collectors
There are new incentives for waste collectors too. Valipac wants to use these financial incentives to encourage local recycling:
- 20 euros per tonne for recycling within the EU
- 10 euros per tonne for recycling in a 300 km radius from Brussels
- 5 euros per tonne for recycling by EuCertPlast recyclers (a European guarantee that plastic is processed sustainably)
What does this mean for your company?
If you are already a Valipac member, you will automatically benefit from the new recycling incentives. The first time the new rates will be applied is on the invoice containing the advance payment together with the 2021 settlement.
Not a member yet? Membership is certainly worth considering, especially with the increased start-up bonus.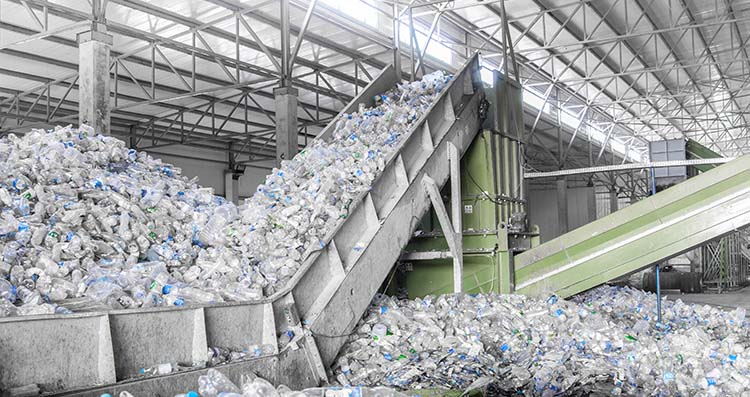 If you have any further questions about the take-back or information obligations, or if you would like advice about the recycling obligations,
please contact our environmental experts on +32 11 26 99 92 or milieu@mensura.be.