Promote the vitality of your employees
Vital and vibrant employees are full of energy. As an employer, you are in a position to boost the vitality of your employees. A targeted approach helps to identify the energy levels of your employees and to establish an effective action plan - for the organisation, each department and every individual.
Our starting point: Scan – Advice – Action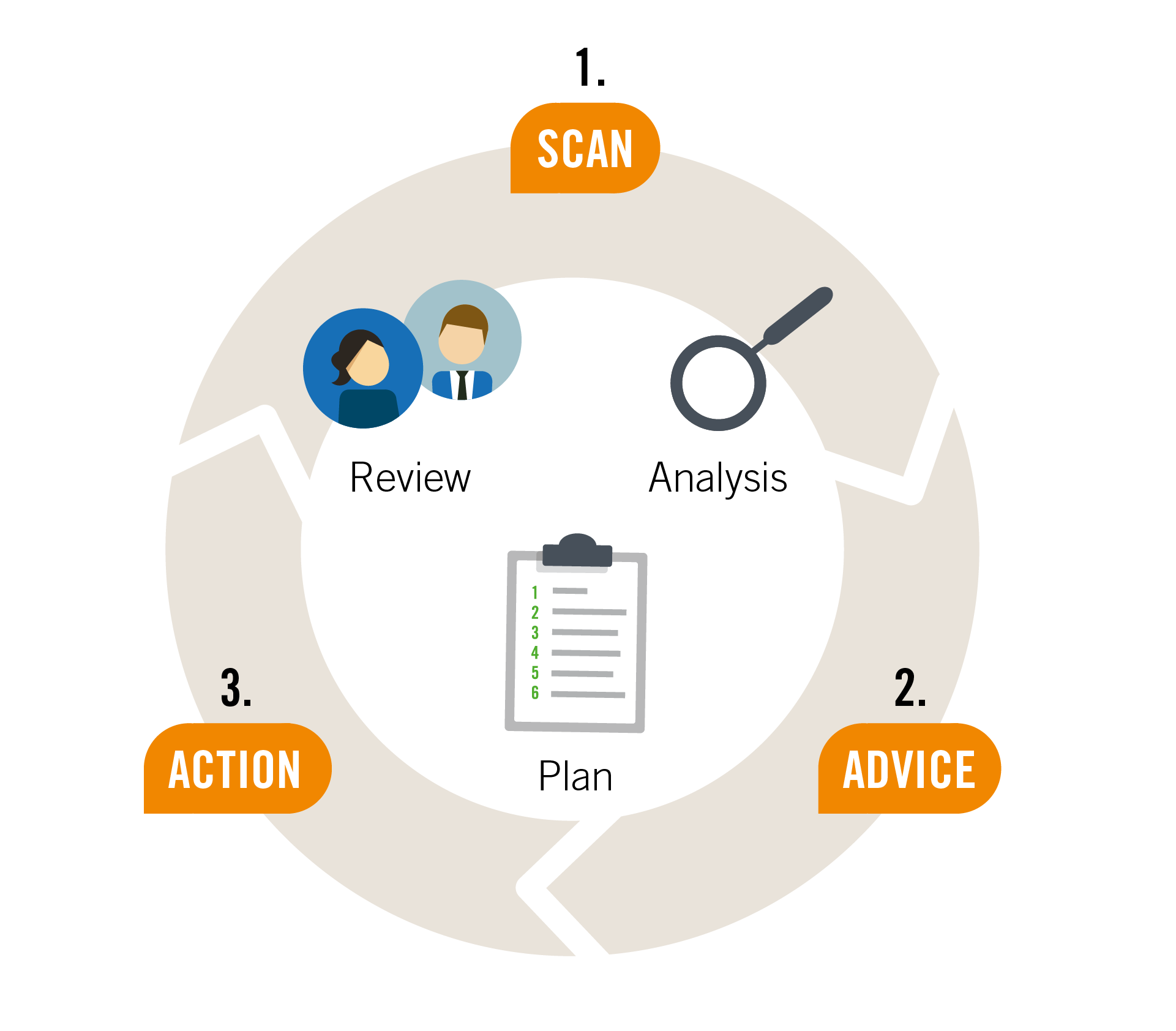 Vitality is a broad concept. Physical and mental fitness are key, as well as motivation. You can boost vitality by focusing on a combination of parameters: a balanced diet, sufficient exercise, healthy sleep hygiene ... Where to start?
SCAN: gain insight into the vitality of employees
An understanding of your employees' current lifestyle and health is essential for a targeted action plan. Furthermore, you should also gauge their interests and expectations in order to boost vitality.
Are you looking to gain insight into the vitality of your employees?
ADVICE: together we define specific actions to boost vitality
Our experts will go through the SCAN phase with you. You will receive an overall, substantiated view of the collective vitality within your organisation. You'll consult with our experts to establish a targeted action plan tailored to your company.
ACTION: we combine forces to implement the action plan
In this phase, you and the Mensura experts get to work. Together, we support employees - offering options for a healthy or healthier life that will result in more vitality.
There is a range of options, based on the insights gained from the first two phases:
Invest in the vitality of your employees