Safety work shoes: new standards from 2023 onwards
25-01-23
Starting this year – after the transitional year 2022 – another ISO standard applies to new safety work shoes, the EN ISO 20345:2022 standard. Safety work shoes complying with the old standard (EN ISO 20345:2012) can still be used for up to five years. This means a safety work shoe marked with the old standard at the end of 2022 remains compliant until 2027.
The European EN ISO 20345 standard is now the only applicable standard for new safety work shoes. There are several basic requirements (SB) that must be complied with to meet the standard. There are also several non-mandatory requirements. These correspond to specific applications for which the safety work shoes can be used. Safety work shoes are identified with the letter S. The standardisation and additional requirements can be found on the inside of the tongue of the safety work shoes.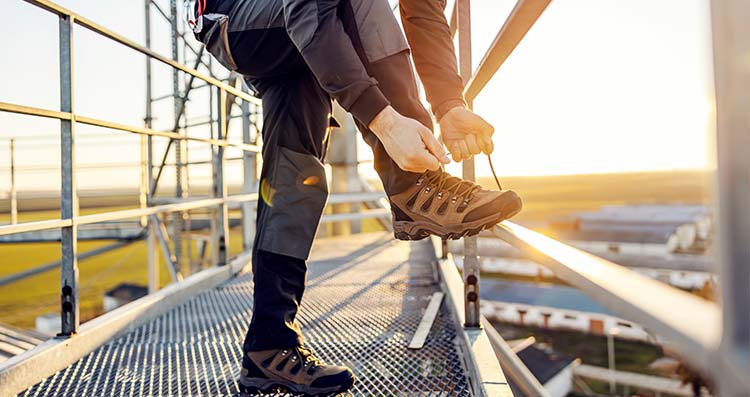 Some important changes: 
S6 and S7 are new standards for water-resistant high safety work shoes that also protect the ankle.  
SR: the new standard now includes both 'slip resistance' and 'grip resistance'.
P, PL, PS: three categories now apply to shoes with perforation-resistant soles according to the thickness of the potentially dangerous objects. 
LG: ensures stability on a ladder. 
WPA: this standard takes into account the water resistance of the shoe upper. 
SC: wear resistance of the safety work shoe against gravel damage.