BAM Contractors and Mensura: working on safety and well-being in construction
BAM Contractors employs no less than 600 workers across dozens of construction sites throughout Belgium. To guarantee their safety and well-being at all times, the construction company has hired four prevention advisors. The prevention team at BAM Contractors has also been working closely with Mensura for years for any additional support, custom training solutions, specific health exams and professional advice.
Challenge
Maintain safe working conditions at hundreds of construction sites at all times
Full compliance with the most stringent safety standards and regulations
Guarantee the health and mental well-being of more than 600 employees
Solution
Preventive surveys and ongoing health monitoring
Medical exams
Industrial hygiene testing
Training & workshops
Benefits
Years of expertise and a close partnership
Prevention partner with an objective and comprehensive approach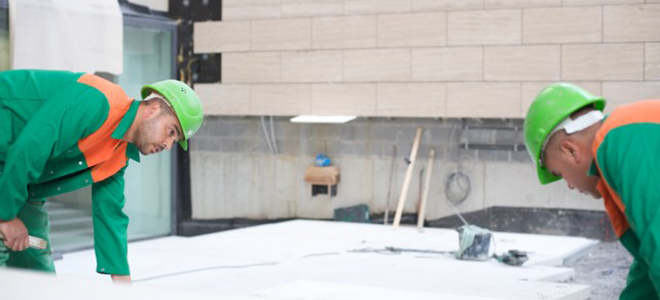 For years, Mensura has been an objective partner and sounding board for our plans and ideas, allowing us to achieve the best possible outcome in terms of incident prevention and worker safety.

In 2015, Limburg-based construction firm Betonac merged with Brussels/East Flanders-based construction company CEI-De Meyer. Together, they formed BAM Contractors. Betonac had been working with Mensura since the 1980s, whereas CEI-De Meyer used to be a member of Adhesia. Coincidentally, both external departments for workplace prevention and protection Mensura and Adhesia decided to join forces around the same time as the merger between the construction firms, forging an even stronger partnership between the companies.
From analysis to custom advice
Dirk Geelen, Manager Health & Safety: "Whenever we need hands-on assistance or more expertise than what our own team can provide, we reach out to Mensura. In 2016, for instance, Mensura was in charge of carrying out a preventive survey on psychosocial risks from a to z."
"Through this survey, we learned that our workers are really happy with the level of safety maintained at our sites. However, areas we need to improve in are communication and work pressure. We also received a number of tips from Mensura, which are now included in an action plan. We have already started conducting one-on-one meetings between our employees and their managers, and we have improved our internal communication methods by explaining our policy decisions to employees in more detail and from a more personal perspective."
Healthy inside and out
It is no surprise that employees at BAM Contractors are satisfied with the safety practices of the company. "We maintain transparency in our communication about the impact of unsafe behaviour in the workplace, and we regularly organise safety workshops and training courses, such as the specialist training session held by Mensura on hearing damage and the use of personal protective equipment. We also rely on the experts at Mensura for courses on first-aid and ergonomics at construction sites."
"Their team also offers medical and practical support, such as with health exams or exposure measurements. Whenever we are about to commence work at an industrial site, we ask Mensura to perform a soil analysis first. This helps us choose the right personal protective gear and the specific work methods required for the job."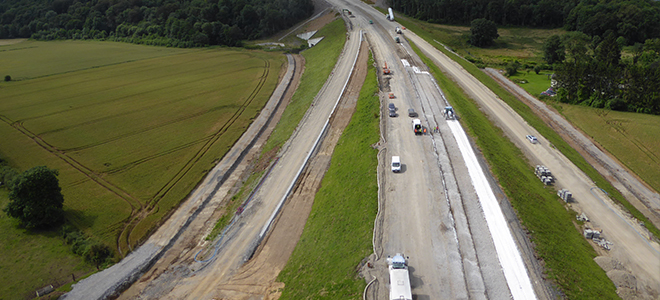 First course of action for mental well-being
BAM Contractors also remains vigilant in terms of mental well-being and appropriate behaviour among workers. "Fortunately, we rarely encounter issues such as alcohol abuse or bullying. If an issue is suspected or reported, then we start by setting up a meeting with the people involved and with one of Mensura's psychologists present if needed. When a person requires urgent mental health care – such as when they witnessed an occupational accident first hand – our first course of action is always to contact Mensura."
External sounding board
"We believe in visible and tangible health and safety leadership," Dirk concludes. "Through the support we receive from Mensura, we are able to pay regular visits to all our construction sites and provide an expert response to specific challenges in terms of incident prevention and worker safety."
"Mensura acts as an objective sounding board for our plans and ideas so we can achieve the best possible outcome."
What Mensura can do for you
Contact our commercial manager for your region to find out what Mensura can do for you.