Mensura lays the foundation for safe and healthy work practices
Kumpen is one of Belgium's most innovative construction companies. With a key focus on large-scale construction projects both nationally and internationally, Kumpen manages residential, commercial and retail developments as well as infrastructure works such as road building and earth moving, upgrades of drainage systems, and tunnelling. To help ensure the health and safety of their workers – a prime concern during these high-risk operations – Kumpen relies on the services of Mensura, and has done so for decades.
Challenges

Safeguard the health of employees
Maintain focus on worker safety
Psychosocial well-being of employees

Solution

Medical monitoring and legally required medical screening
Return-to-work medicals, restricted duties, pre-recruitment medical examinations
Train the trainer: safety toolbox meetings
First-aid training
Psychosocial guidance for employees

Benefits

Full compliance with legal requirements
Relationship of trust with the occupational health physician
Flexible partnership
Proactive communication about legislative changes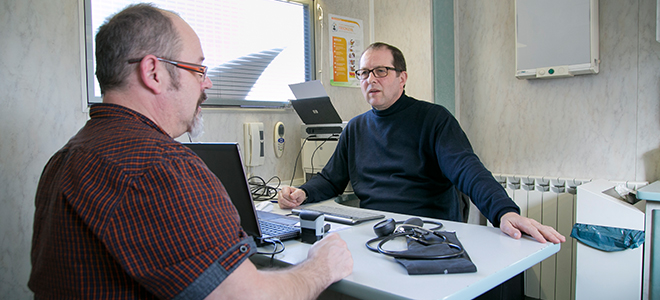 Kumpen employs around 440 people, with three out of four working on construction sites. As required by law for all businesses in this industry, the company is VCA-certified**, guaranteeing compliance with the latest safety, health, and environmental regulations. Kumpen maintains these high standards through a close partnership with Mensura.
Mensura combines a flexible mindset with well-planned medical exams and an expert response to our needs.
Elimination of on-site hazards
Yves Coenen, QSE Manager: "Mensura is our go-to provider for all medical examinations. The relationship of trust between our workers and the occupational health physician is fantastic. At our company, we conduct several kinds of medical exams. In addition to the annual health checks, for instance, we also review the added value of certain therapies in view of the return to work or restricted duties of employees. The occupational health physician helps us establish ways in which we can offer alternative or restricted duties to employees with health problems."
The medical monitoring programme is specifically geared to the various hazards associated with the operations at Kumpen. "Noise, dust, intense physical labour, poor ergonomic posture… Every construction site exposes workers to potential health hazards", says OH physician Piet Posen. "Our number one duty is taking preventive action and eliminate as many on-site hazards as possible. To achieve this, we regularly meet with the prevention advisor. All safety-sensitive positions have been clearly identified and defined – bricklayers, drivers, drainage workers, etc. – so that a range of factors can be evaluated.
Train-the-trainer courses focus on low-threshold verbal communication with workers on the topic of safety – an important element of VCA certification.

We have decided to organise a hearing test every three years, and we monitor the employees' exposure to dust through lung function tests."
Twice a year, the occupational health physician, the prevention advisor and union representatives get together to visit the company's construction sites and work sites. During their visit, they assess the tasks carried out on site and the associated health and safety hazards. "If any specific risks are identified during our visit, then we carry out follow-up visits before giving the green light to resume or commence operations."
The occupational health physician also reviews the safety data sheets (SDS) of any new products or materials prior to use.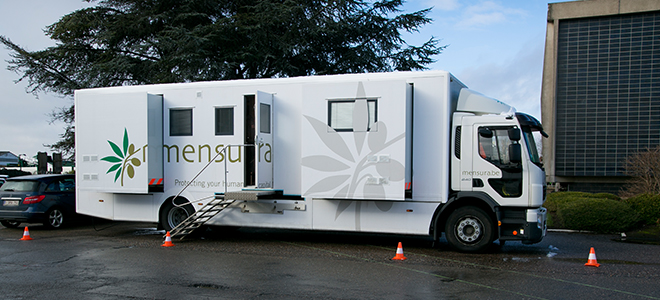 Internal training courses
Mensura also provides training courses that are specifically designed to keep employees and supervisors up to date with the latest standards in the field of workplace health and safety. "These brief, practical train-the-trainer courses are ideal for instructing crew managers and site workers about the principles of toolbox meetings, for instance. They focus on low-threshold verbal communication with workers on the topic of safety – an important element of VCA certification. In 2013, we also organised two basic training courses for first-aid workers and four refresher courses, one of which took place in Wallonia. In 2015, we organised a training course for confidential advisors."
A constructive partnership
This partnership goes back decades and is a prime example of the level of trust held in Mensura by companies such as Kumpen. Yves Coenen: "Most importantly, we expect an external department for prevention and protection to make sure that our company is in full compliance with the law. And Mensura delivers, time and time again. They also keep us well informed about any impending legislative changes we need to know about. Add to this their flexible mindset, efficient planning of medical examinations and a prompt response to our queries and concerns, and it's easy to see why we couldn't have asked for a better partner."