L'Oréal Libramont safeguards health of workers with help from Mensura
"Because I'm worth it" is a slogan that many of us recognise. With this famous line, world-renowned manufacturer of beauty and body care products L'Oréal puts its customers on a pedestal. It also perfectly describes the focus of the company's Libramont production site on the health and safety of its workers. With the rapid changes in manufacturing technologies and product design also come new risks. To safeguard the well-being of the approximately 400 employees, the site called on Mensura for the services of an occupational health physician.
Challenge

Guaranteeing safe work practices for all employees

Solution

Fixed days for medical consults
Close partnership with the internal department for risk prevention and protection in the workplace
Department-specific reports
Medical monitoring for employees who are returning to work

Benefits

Low-threshold communication with the occupational health physician
An established relationship of trust
The great relationship between management, the occupational health physician and union representatives is a major plus.

The Belgian manufacturing plant of L'Oréal is situated in Libramont and regularly tests new processes and machinery. The production site took on a pioneering role within the group, mainly thanks to its outstanding performance and great focus on safety and health.
Because of their extensive internal department for risk prevention and protection, L'Oréal has no major need for external specialist services. One exception, however, is the close and crucial partnership between the HR department and the occupational health physician, for which L'Oréal Libramont has been relying on Mensura for years. "I spend one day a week at their site", says Gretel Schrijvers, occupational health physician and Regional Manager for Wallonia. "Every Thursday, employees come and see me for medical exams and to discuss problems or any other health-related matters, like trying on new safety gear."
Less muscle and tendon problems
L'Oréal is strongly committed to the well-being of their workers, and it shows. Gretel Schrijvers: "What really stands out is the progress they made in the field of ergonomics. Production lines are regularly updated to meet the latest guidelines to reduce stress on the body. Complaints about pain in muscles and tendons have dropped substantially."
Safety is primarily the responsibility of the internal department, but the medical support we provide can help detect health issues associated with chemical agents, for instance. "These tests rarely reveal alarming results, thanks to the company's outstanding prevention policy."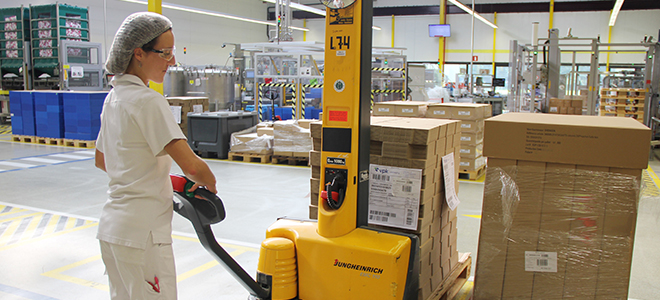 Facilitating the return-to-work journey
Regular tests are carried out in view of the return to work of long-term absentees. Gretel Schrijvers: "If someone is struggling with back problems but is really keen on returning to work, then we will look into temporarily providing that person with a number of restricted work duties. As long as this is also feasible from a practical point of view, putting that person to work in a production line that puts less stress on their body, or in an administrative role, may just be the perfect solution. We always look at the best possible working conditions for each individual case. If we can't guarantee an optimal work environment for the employee, then they won't be returning to work just yet. But this whole process in itself is valuable in terms of planning and organisation."
Department-specific reports
The occupational health physician regularly visits each department at the production site together with the union representative and the head of department. We examine all aspects of the work environment that may impact the physical or mental health of employees. After each visit, I draw up a report that also includes photos taken during our visit. The board committee then discusses the report and develops an action plan. The head of department is the first one to receive the report, which is a smart decision, as a number of issues are often resolved before the report if forwarded to the committee."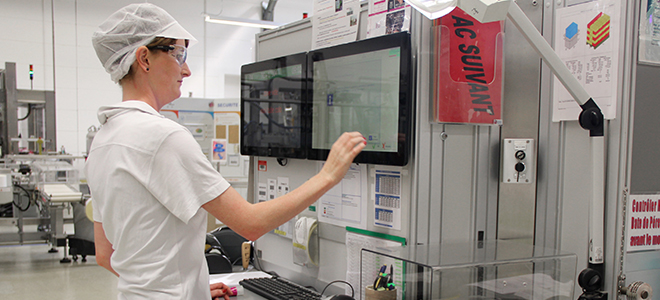 Company physician
Gretel Schrijvers: "Employees often think of me as their personal general practitioner within the company. They confide in me and some of them even discuss family-related issues with me at great lengths. As an occupational health physician, I regularly work on stress management strategies. Employees sometimes struggle with operational changes in the company, such as forklifts being replaced by automated guided vehicles. I listen to their concerns, and reassure them."
A successful match
Etienne Genin, Plant Manager at L'Oréal: "There is a very low threshold for our workers to go and see the occupational health physician. The fact that there are regular site visits is also very practical. We really value the great relationship between the board, the occupational health physician and the union representatives. As the occupational health physician, Gretel keeps a neutral position and carefully listens to the concerns of our employees. We are all very aware of this, and it helps us tremendously in our approach towards a safer and healthier work environment."