M-pact: fighting stress at transport company Trafuco
Stress is a difficult problem to manage in many companies. Most often, by the time an employee visits the doctor with symptoms, the damage has already been done. But what if we could tackle stress before the effects begin to show? We tested BioRICS' innovative Mindstretch tool at transport company Trafuco.
In our M-pact series, we look at a project's positive impact on all those involved: from managers and project leaders to people in the workplace. Together, we gather around the table to discuss the cooperation and the results.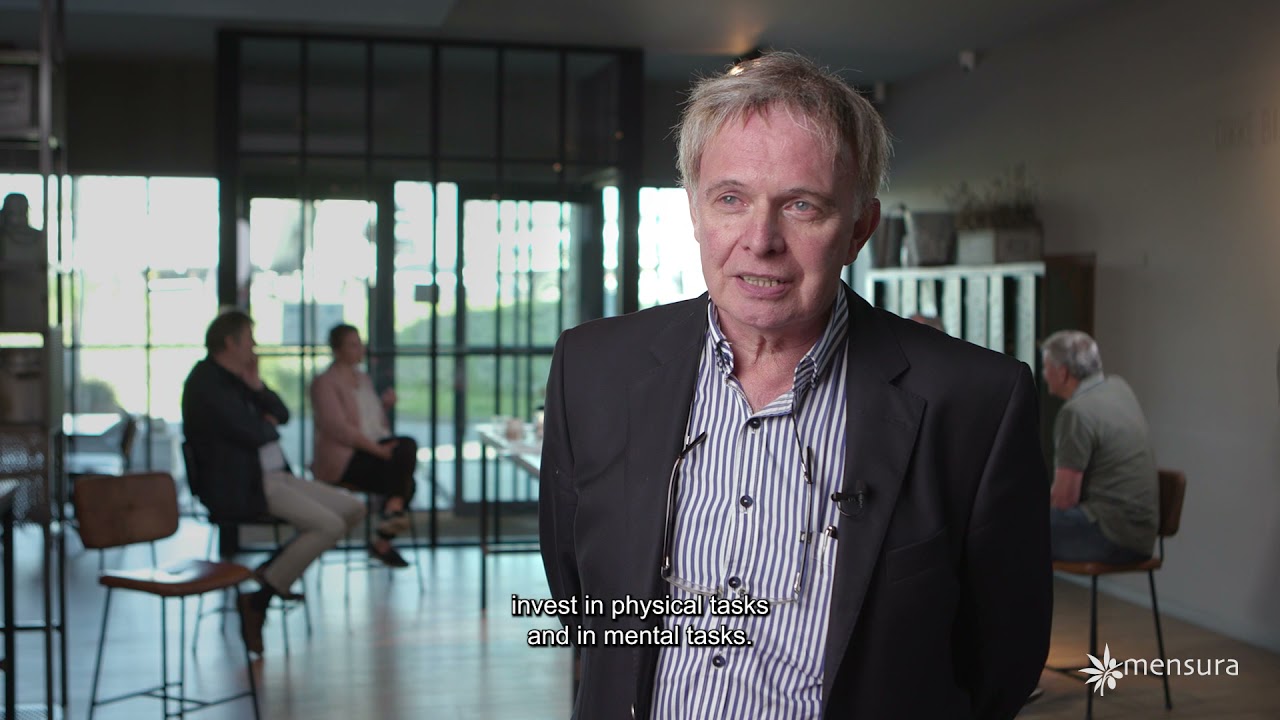 The project
Traffic jams, irregular hours, a constant race against the clock… Being a truck driver is a stressful job. That's why Ines Stokkaer, internal prevention advisor at Trafuco, turned to Mensura occupational physician Johan Ghoos for a sustainable approach to the stress problem. Johan found it at BioRICS. With Mindstretch, this KU Leuven spin-off has developed a tool to measure people's mental energy level. A scientific solution that fits perfectly with Mensura's philosophy.
The protagonists
Ines Stokkaer, internal prevention advisor at Trafuco.
Johan Ghoos, occupational physician at Mensura.
Daniel Berckmans, professor at KU Leuven & CTO BioRICS.
Dimitri Vereecken, truck driver at Trafuco.
Serge De Wolf, CEO of Trafuco.
Mathieu Verbrugghe, R&D manager at Mensura.

Ines: "Many truck drivers suffer from stress symptoms. This affects their health and motivation. Together with our regular occupational physician, we went looking for a proactive way to mentally support our drivers."
"We were looking for a user-friendly solution that the drivers could put into practice themselves. We found that in the Mindstretch tool. The drivers were immediately enthusiastic: after introducing the system, ten drivers immediately applied to test the tool. In the end, twenty drivers used the tool for three months."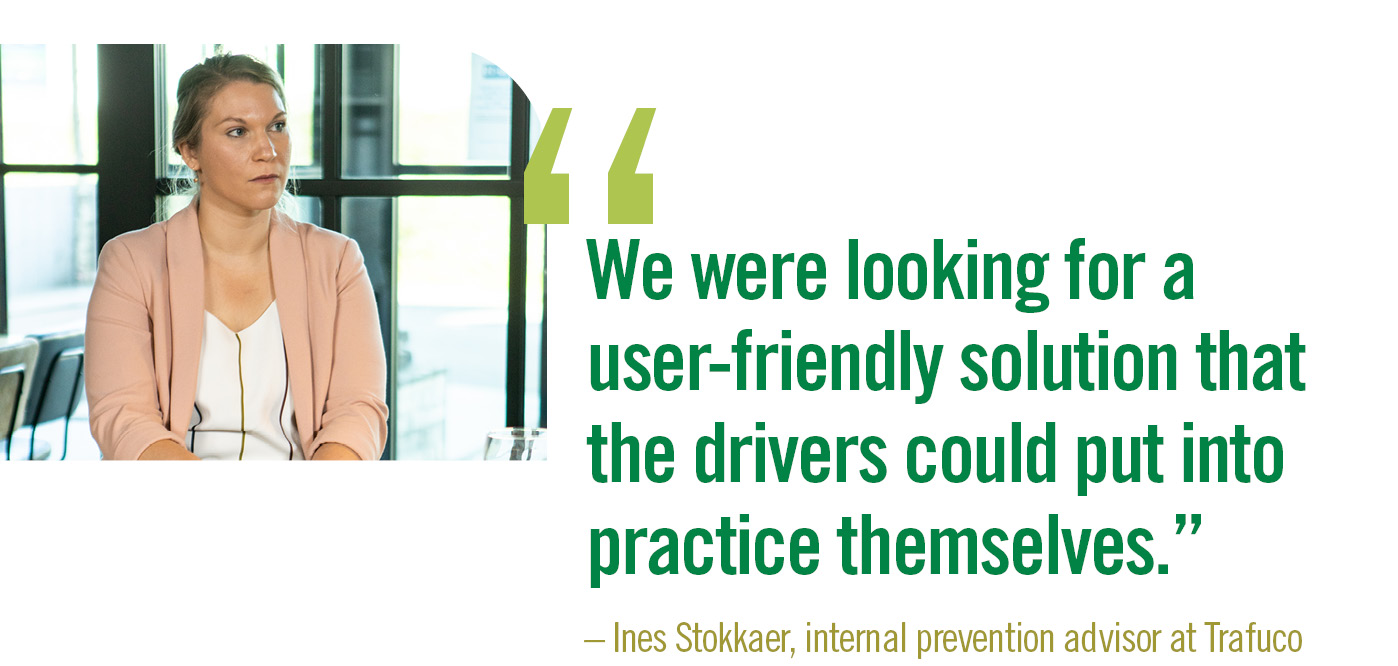 Johan: "Most people only go to the doctor once they have symptoms or at best go to a cardiologist or other specialist for an annual check-up. It would be much more efficient and healthier if we could detect the causes of stress and other health problems before they manifest themselves."
"Smart, scientifically based tools offer us the opportunity to continuously monitor our health. In this way we can intervene in a latent problem before it becomes serious. Stress is a health risk that lends itself perfectly to that. When Ines reached out to me, I immediately thought of the Mindstretch tool."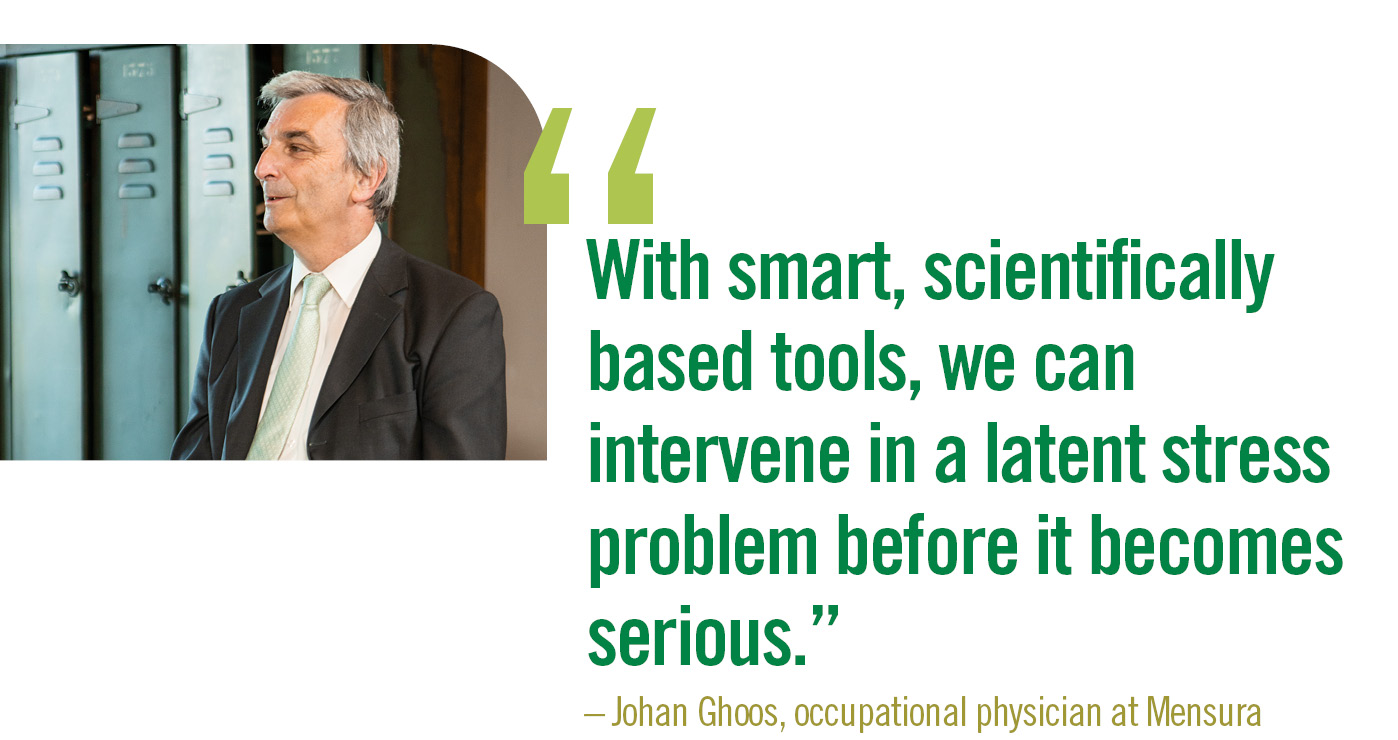 Daniel: "Mindstretch monitors your mental state in real time, day and night. All you need is a smartwatch. Via your heart rate, the software measures how much energy you're consuming, but also the extent to which you recover from it."
"At the end of the day you get a score. If it's in the green zone, your energy consumption was lower than your recovery. If your score is orange, then you have used more energy than you recovered. The occasional orange day certainly can't hurt. But if that continues for weeks, you will end up in the danger zone for chronic stress. And that is the time to take action and go to the doctor."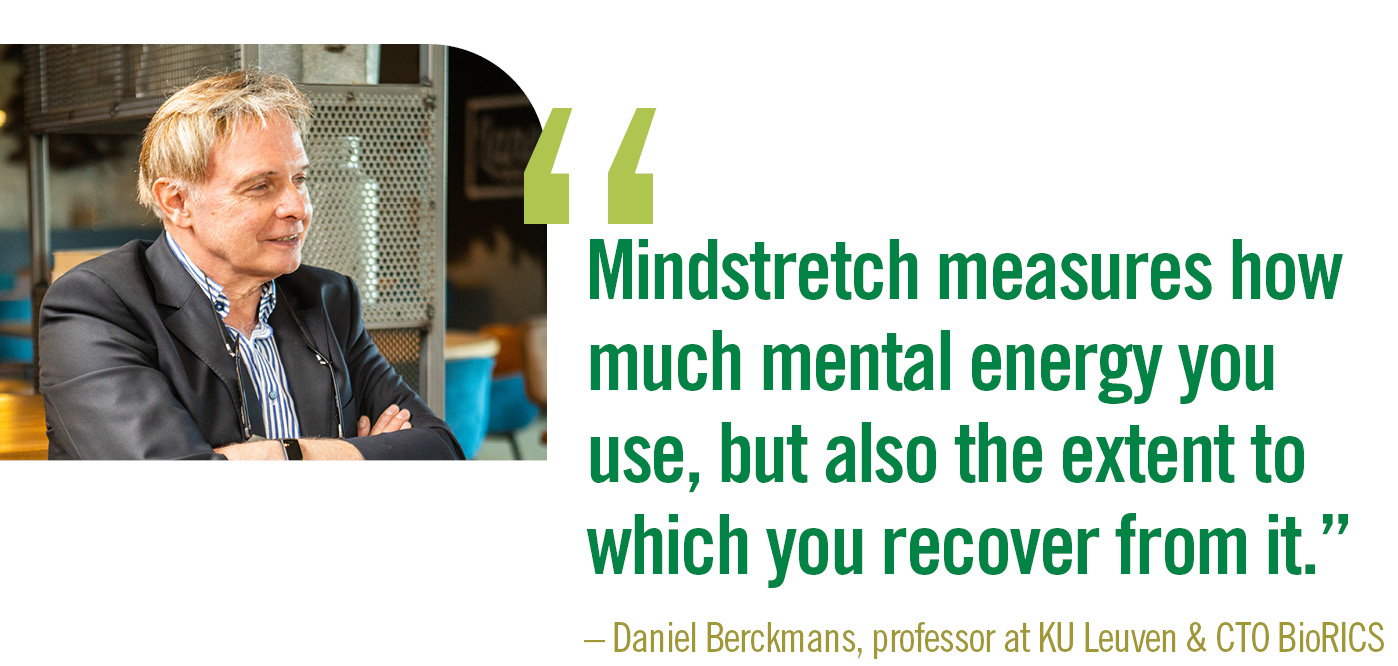 Dimitri: "I wanted to test the tool right away. Not much was asked of us: wearing a tracker for three months, that's all. During that period, I could just do my job and live my life as I normally do. Plus, it gave me insight into my energy level."
"I ended up in the green zone almost every day. I attach great importance to getting a good night's sleep in order to recover optimally from my work day, mentally and physically. This undoubtedly helps me manage my stress. Other truck drivers may pay less attention to this. This tool can make them aware of that and help them detect emerging stress in time."

Serge: "Stress is a real problem in our sector. The mental health of our drivers is therefore a top priority at Trafuco. We learned a lot from linking the results of the Mindstretch tool with the drivers' on-board computer data. For example, we discovered that they consume more fuel and brake later when they are stressed."
"The initial results show how valuable this tool can be for our drivers and our organisation. And because Dimitri and his colleagues were also very enthusiastic about this pilot project, we are happy to embark on a follow-up project. For example, we want to collect even more data and link the right preventive actions to it."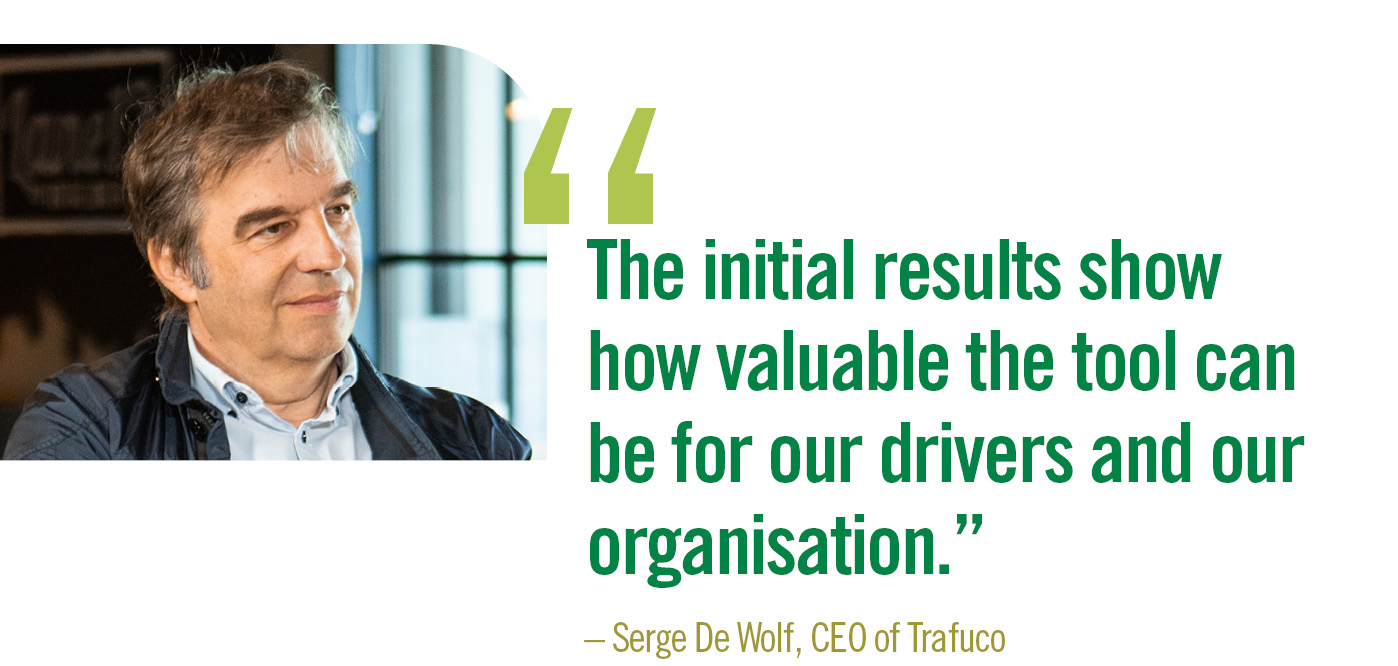 Mathieu: "This project aligns perfectly with Mensura's mission: to help organisations achieve demonstrable results based on scientific insights. Our focus will of course remain on people, but new technologies such as the Mindstretch tool provide us with so much additional information."
"In the next phase, we are aiming for fifty participants who we want to follow over a period of six months. We want to go a step further with them: those who suffer from stress will receive individual tips, coaching and other personalised support. Only then will the impact of our collaboration really become visible."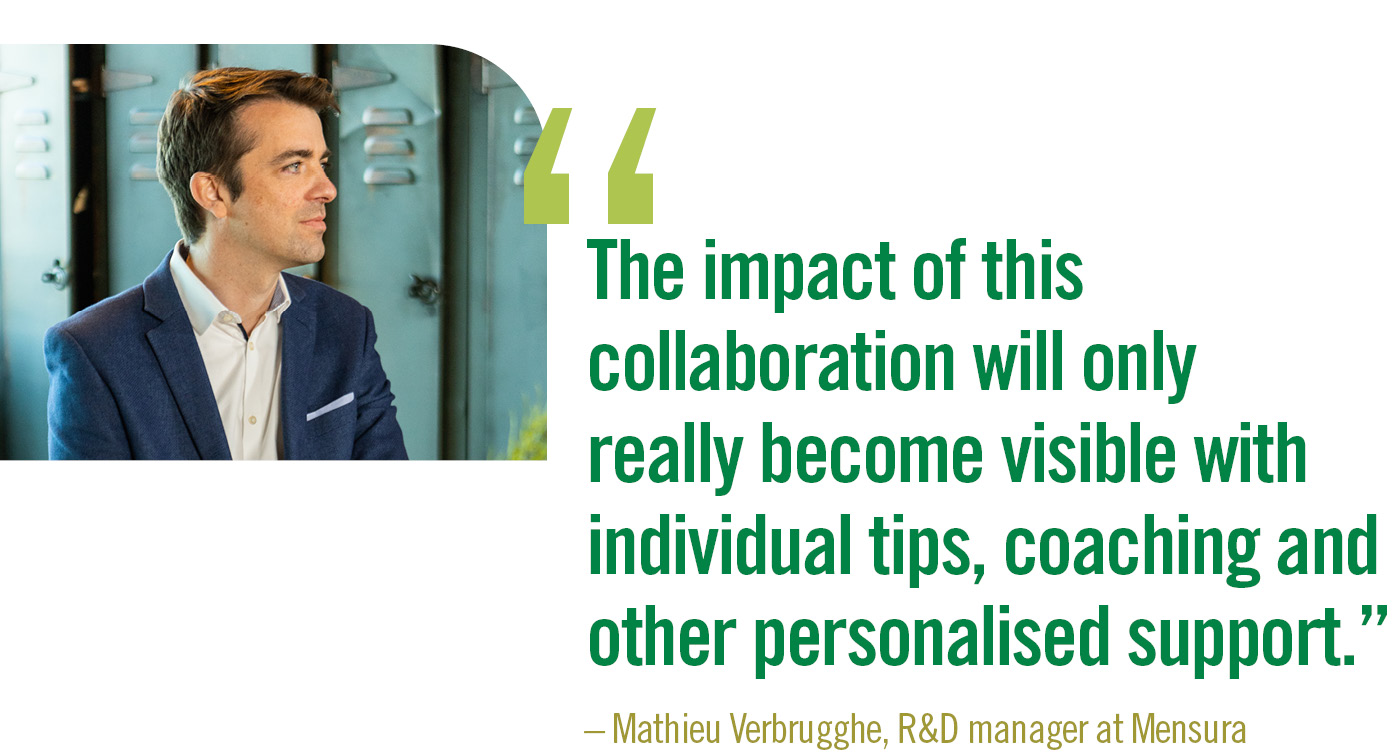 Do you want to follow Trafuco's example?
Mensura helps your organisation in the fight against stress.
Contact us on +32 2 549 71 00 or info@edpb.mensura.be.